From September 14th to 21st, 2021, the Spanish fashion community will come together again in the next edition of Madrid es Moda (MeM), an initiative led by the Asociación Creadores de Moda de España (ACME) and promoted by Madrid City Council's platform, Madrid Capital de Moda. MeM will kick off Madrid Fashion Week by complementing the official Mercedes-Benz Fashion Week Madrid fashion show calendar. For seven days, Madrid es Moda will continue to bring Spanish designer fashion to the public through original activities in special and unexpected places in the city. Spain's main fashion design brands will participate in a not-to-be-missed event for Spanish fashion's fans and followers.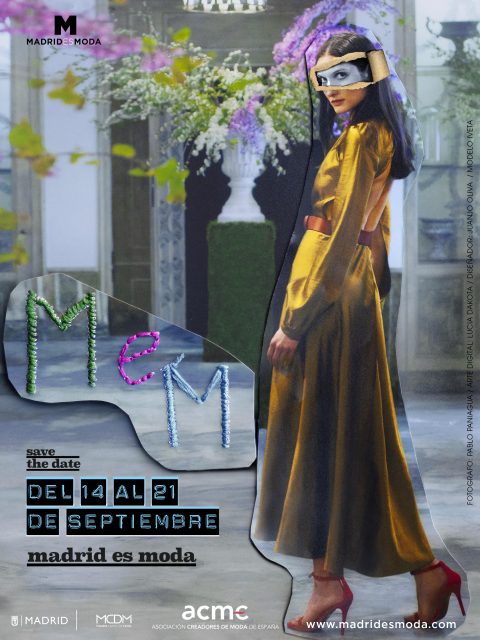 This project seeks to connect with the consumer through experiences that discover a different way of viewing fashion. For this reason, the new edition of Madrid es Moda revolves around the concept, DISCOVER. This proposal will be the protagonist of the designer fashion presentations for the fall / winter season 2021-2022, with the firm intention of attracting consumers and accompanying them on a new way of looking around them, a more attentive viewing, one which values ​​the details and the things that really matter. For this reason, Madrid es Moda wants to discover new perspectives and showcase a new narrative that focuses in Spanish fashion designer's work, Slow Fashion, the city of Madrid and the fashion brands that collaborate in the MeM project.
In the programming of the next edition of Madrid es Moda, the opening to the public of the collective designer fashion showroom at La Serrería Belga (Calle Alameda, 15) stands out, featuring proposals from more than 30 signature fashion brands, all of them maximum exponents of the Slow Fashion movement in our country. An avant-garde, interactive and unique space in Spain where the public can discover the collections with the attentive assessment of a team of stylists. To promote the collective showroom, Madrid es Moda also has the collaboration of the Department of Culture, Tourism and Sports of the Madrid City Council.
You can book your appointment, for yourself or for your group of friends, at madridesmodastore@gmail.com